No Money=No Summer passes at Timberline for the chuuch crew (except Alex n Johny)(FU). So last year we created a place called gypsy land, a place where we ride our snowboardz and drinks our PBRs at no cost. Here is a little footy we got last year with Leif, Kevin, Matt and Alex.
GyPsY LaNd part 1 from Matt Turner on Vimeo.
GyPsY LaNd part 2 from Kevin Cummings on Vimeo.
This Summer is going to be even more poppin with some corrugated tubes we "found" and other features we got poppin. Here is a little preview of whats goin on this summer as Grant Miller and Zack Quiring snagged some photos for da boyz during our first few sessions.
Will Shinn with the nose press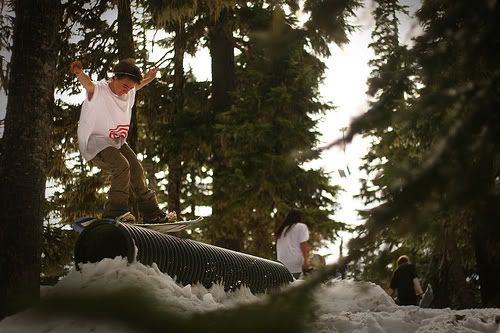 Kevin Cummings with the 1/2 cab on B/1 out.
Alex with B/flip off de backdoor adam jump!! haha
Matt with the B/board pretzel outzkie!!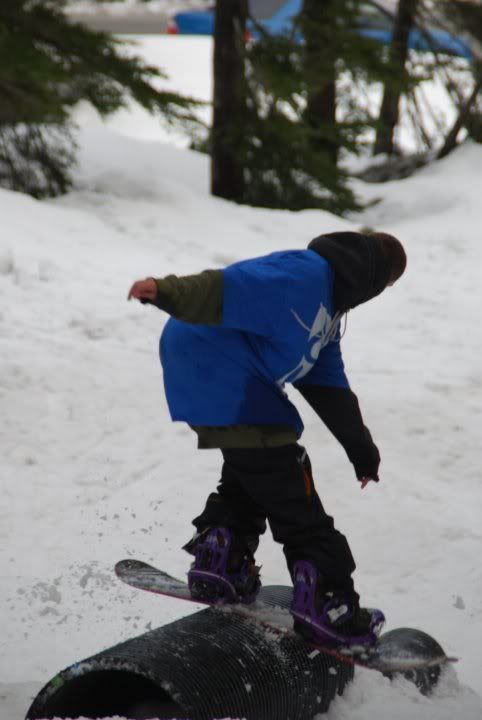 look for sum editz to be droppin soon. CHUUUUUCH